Attention 2023 Graduates!!

Congratulations, Seniors!!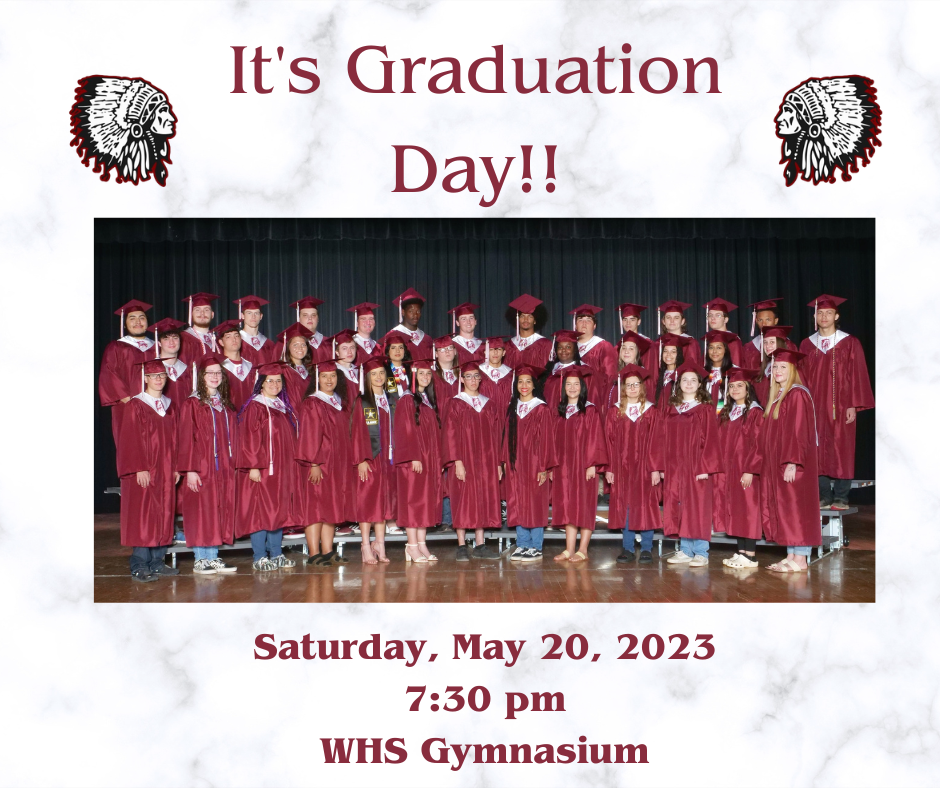 We are currently looking for two 2nd grade teachers, so this is a great opportunity for qualifying applicants!! Please contact elementary school principal Stephanie Moore for more information. She can be reached at 405-665-4371 or
smoore@wynnewood.k12.ok.us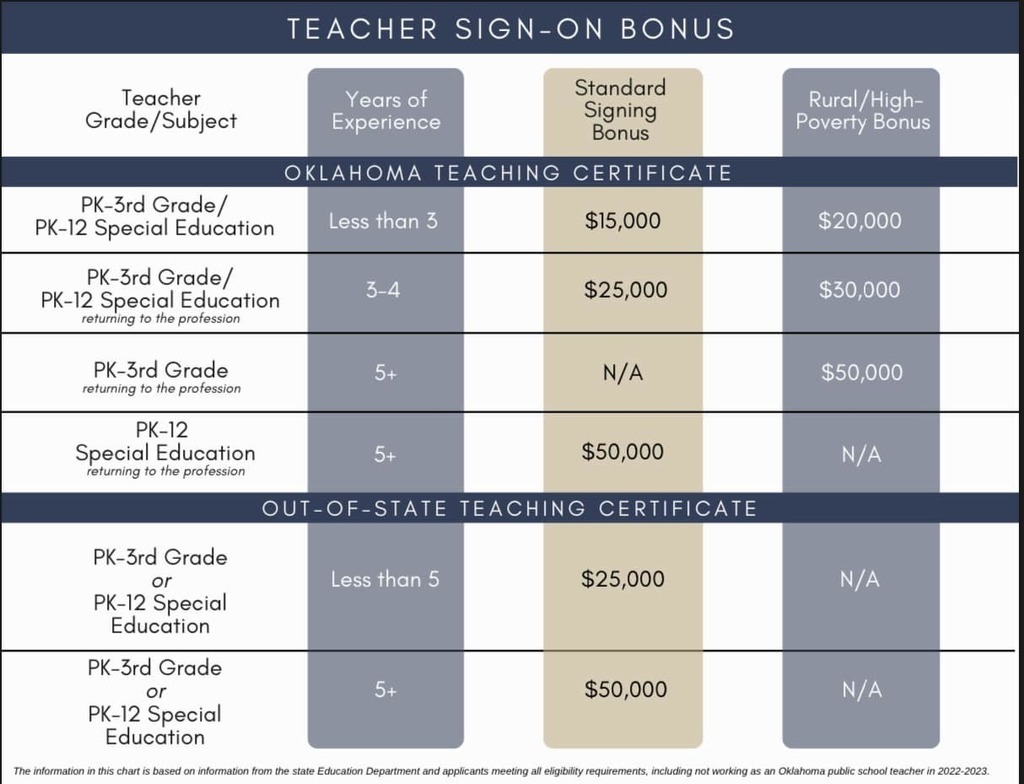 Please Join Us!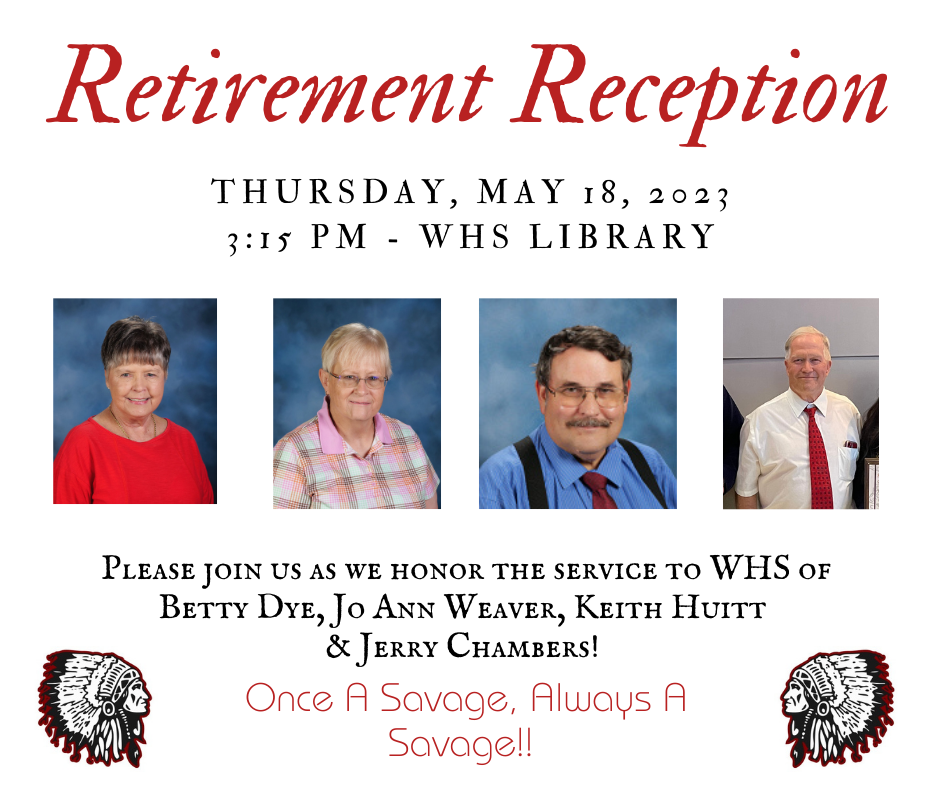 Last Week of School Senior Events!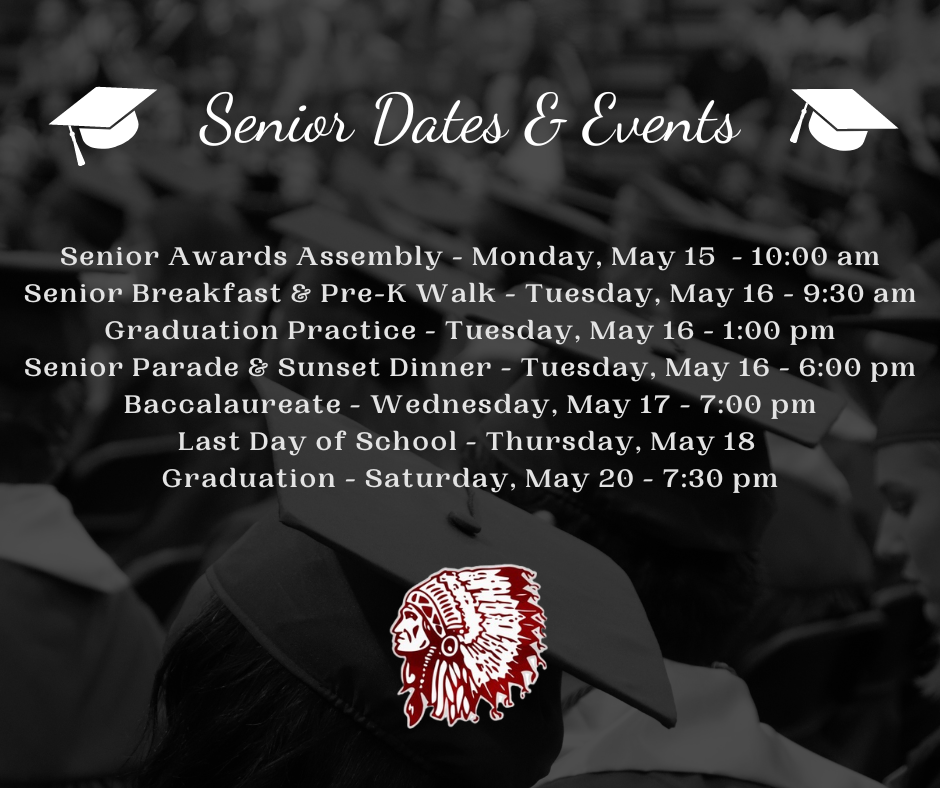 Attention Senior Parents! Due to the risk of severe weather this evening, we have chosen to postpone our Senior Parade and Sunset Dinner. The new date will be Tuesday, May 16, at 6:00 pm. Thank you for your understanding!

Join us Thursday as we cheer on our Senior and Pre-K graduates! Seniors will end at the football field where they will have their Sunset Dinner and enjoy some games!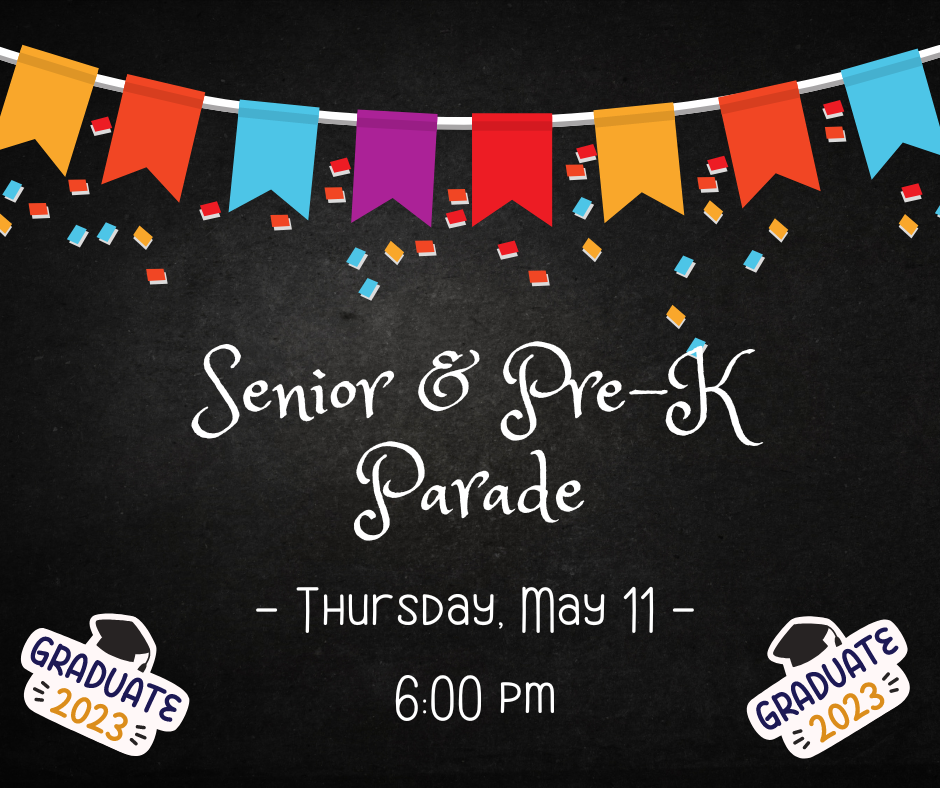 Join Our Tribe! 🏹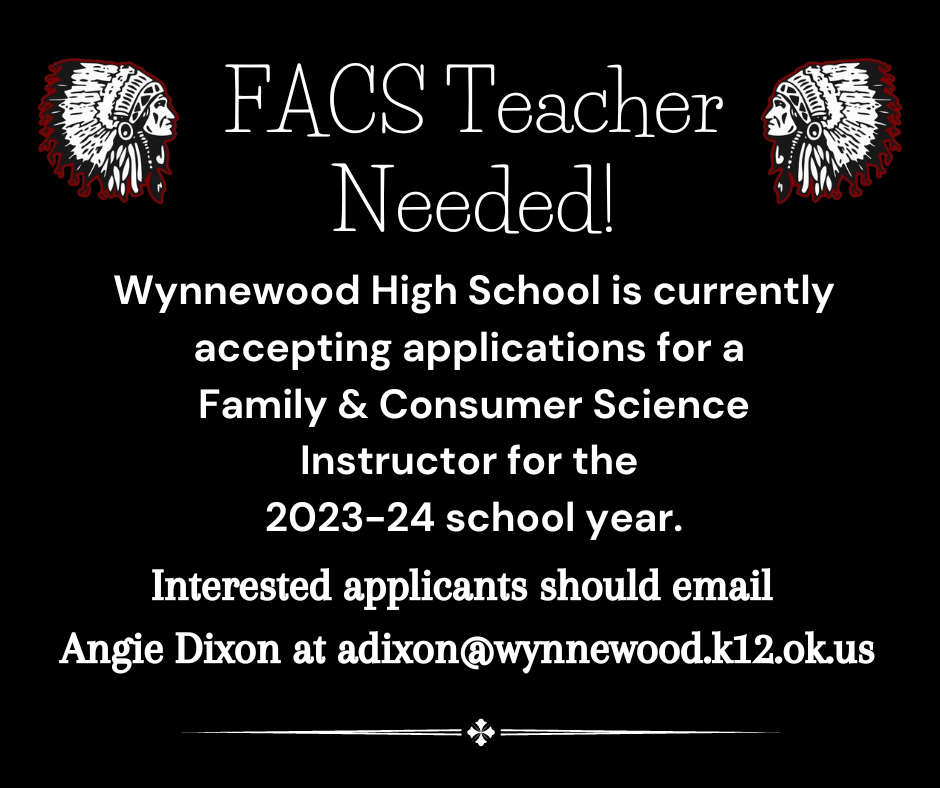 **Indian Ed Meeting** Date: April 19, 2023 Time: 3:30pm Meeting Location: Administration Conference Room (Superintendent's Office)

Our Wynnewood app keeps getting better and better! Parents/guardians who have already created a Rooms account can now access new app features like chat and class streams via web and in the app. 
 Download for Android
http://bit.ly/2BddlxW

Download for iPhone
https://apple.co/2MguvBl

Parents, The Parent P-EBT Review Form is available March 13 – April 15, 2023, if you need assistance with P-EBT for the school year 2021-2022. For the 2021-2022 school year, school children must meet three important eligibility requirements: -Children must have been enrolled in a school district that participates in a federal meal program where meals are served at a school. -The student's school is closed or operating at reduced hours or reduced attendance due to COVID for at least five consecutive days in the 2021-2022 school year. -Children must qualify for free or reduced-price meals based on income and have turned in the free or reduced-priced meals application to your children's school for 2021-2022, OR be enrolled in a school that participated in the Community Eligible Provision, Provision 2 or Provision 3 federal program in 2021-2022. If you believe your child meets the above eligibility criteria and you did not receive your 2021-2022 school year card by March 8, 2023, or your 2022 Summer P-EBT benefits by March 8, 2023, please fill out the review form on the OSDE website (
https://sde.ok.gov/pebt
) by April 15, 2023. Please submit a separate form for each student. Your school will have an opportunity to review your information. Only your child's school can verify eligibility for P-EBT benefits. Any new benefits for the 2021-2022 school year or Summer 2022 stemming from corrections will be disbursed by DHS in Summer 2023. If you have lost your child's P-EBT card, you may request a new card at (888) 328-6551 or connectEBT.com.

Say "hello" to parent-teacher chat and classroom announcements in the Wynnewood app! With the addition of Rooms, our district app keeps getting better. Parents/ guardians check your email with instructions to sign up and access new features.