On Wednesday, August 16, we will have our Senior Sunrise Breakfast! The Senior class of 2024 will meet at the football field at 6:15 am to watch the sunrise as they enjoy breakfast! This will be a time of food, fellowship, photo opps and coming together as Seniors to commemorate the beginning of their last year of high school! Our plan is to have donuts, fruit, muffins, milk & OJ. Also, some keepsake goodies for the Seniors, including a t-shirt. If you would like to sign up to bring something or to make a donation to help with expenses, please contact Angie Dixon at Wynnewood High School!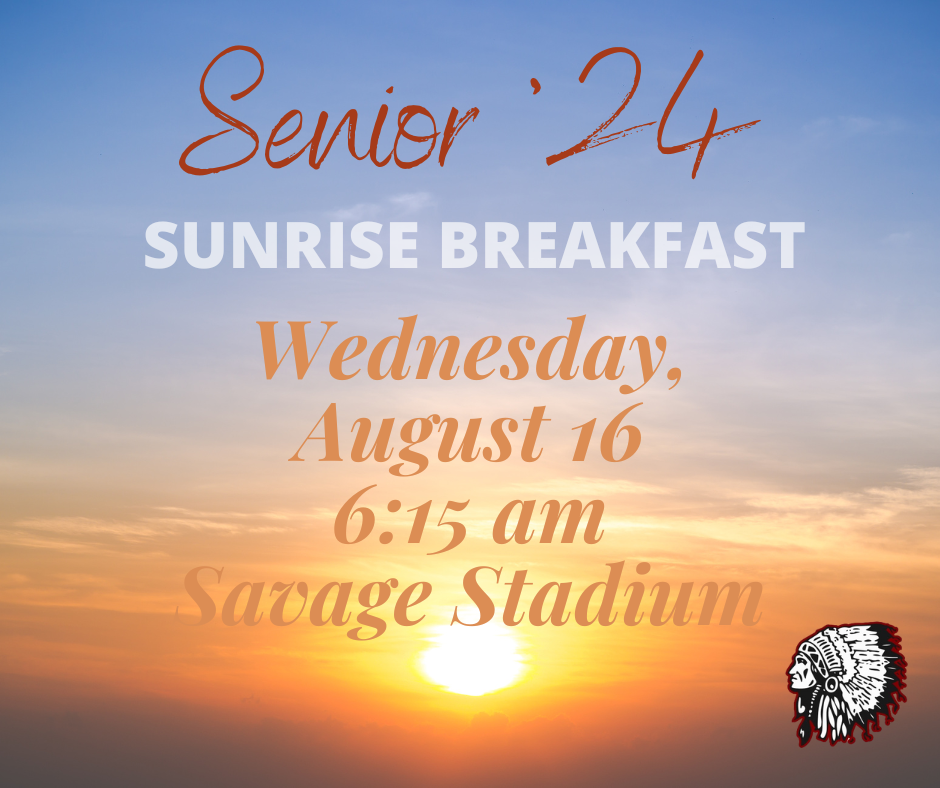 WHS BACK-TO-SCHOOL DATES!! First day of class is Wednesday, August 16! Students must have a paper enrollment form turned in or enrollment completed online to receive their schedule and to attend class! Please call the office at 405.665.2045 with any questions! See you soon!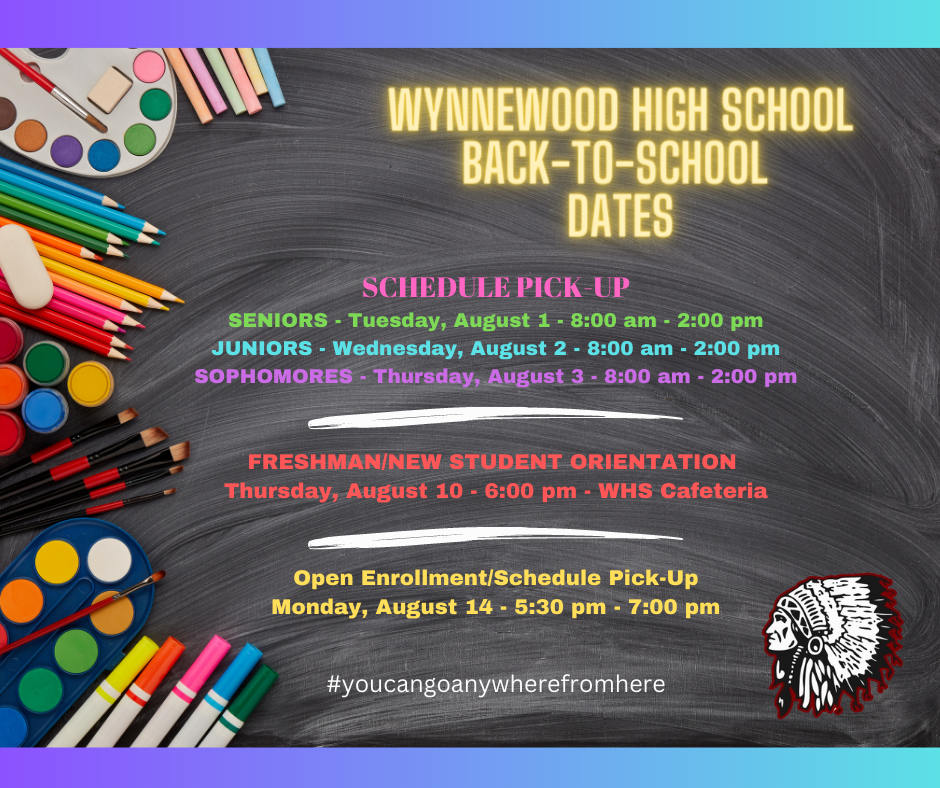 Online enrollment is open and available to those with a login to Wengage (Gradebook-Parent Portal). If you don't have a login, please contact the main office of the Elementary, Middle, or High School. They will be able to create a username/password or will get a paper/pencil packet for you. If they dont answer, please leave a voicemail.

The high school office will be closed next week for floor maintenance. If there is anything that I can help you with remotely, please call 405.665.2045 and leave a voicemail, or email me at
adixon@wynnewood.k12.ok.us
and I will get back to you as soon as I can. Thank you!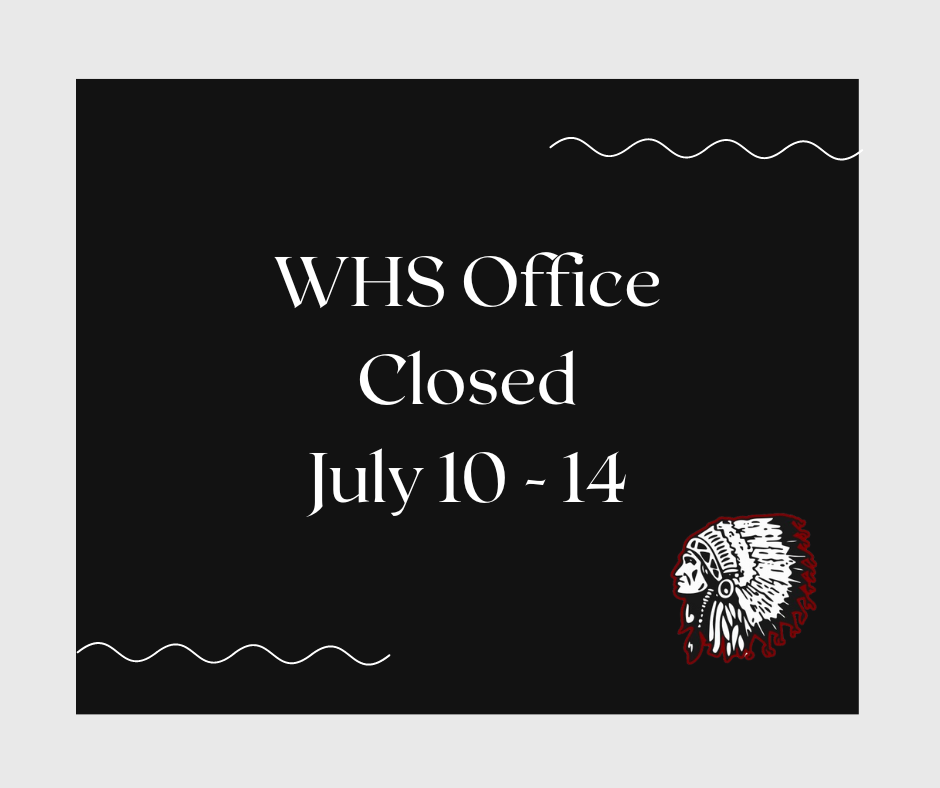 Due to the impending severe weather, our scheduled school board meeting is canceled for this evening. It will be rescheduled for Tuesday, June 20th at 6:00pm in the high school library. Stay safe, everyone.
In light of my resignation as superintendent of Wynnewood Schools, I would like to express my sincere gratitude to the families and community members that I have been privileged to serve over the past six years. I have witnessed the best of humanity in this community when one of its own has been in need. You are blessed with a district staff that cares deeply for Wynnewood's students and works tirelessly to see them succeed. My wife Grace and I have made friends and memories that we will carry with us the rest of our lives. Our lives have been made better as a result of our time spent here with you. We wish you good health, happiness, and the best of luck moving forward. It has been an honor. Sincerely, Tim Simpson

Attention 2023 Graduates!!

Congratulations, Seniors!!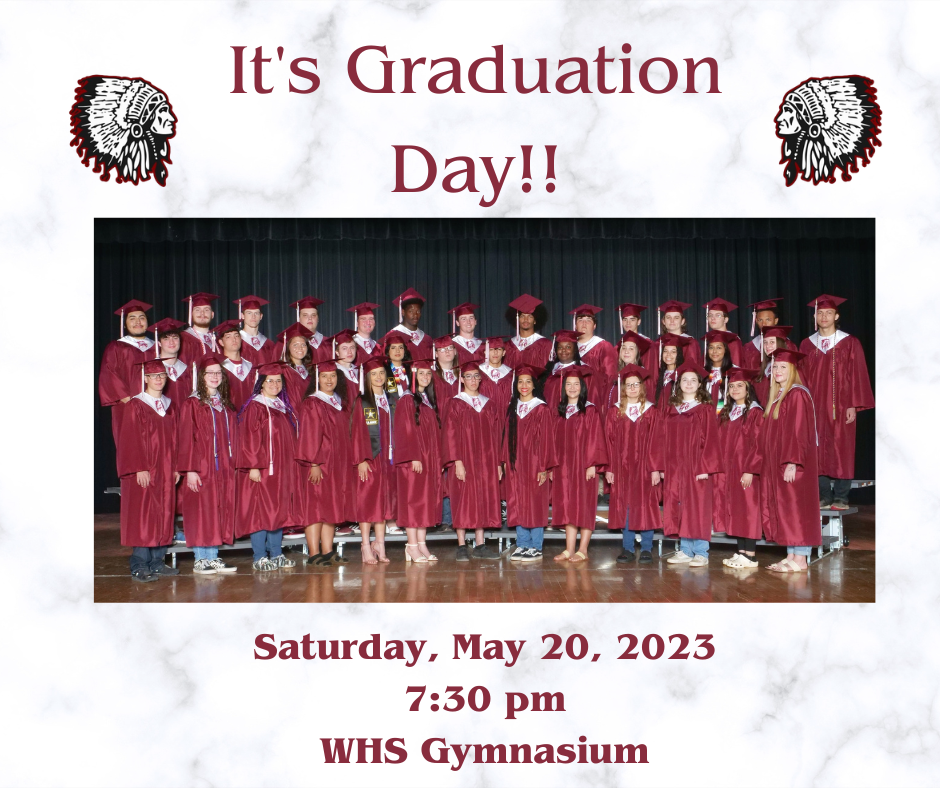 We are currently looking for two 2nd grade teachers, so this is a great opportunity for qualifying applicants!! Please contact elementary school principal Stephanie Moore for more information. She can be reached at 405-665-4371 or
smoore@wynnewood.k12.ok.us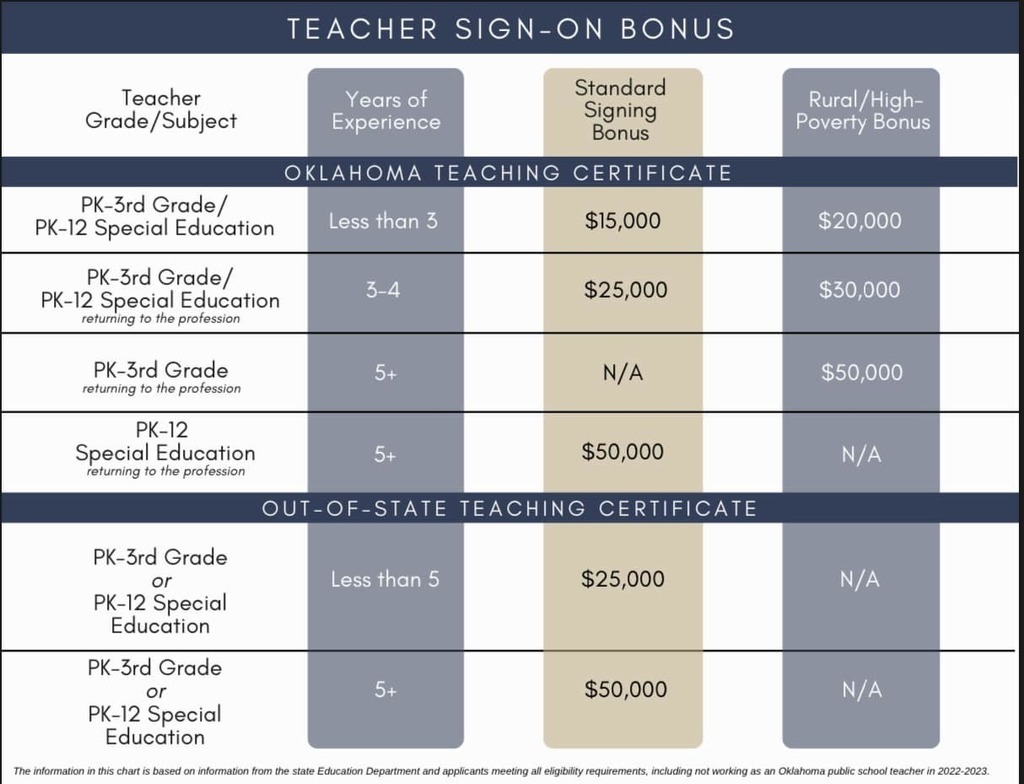 Please Join Us!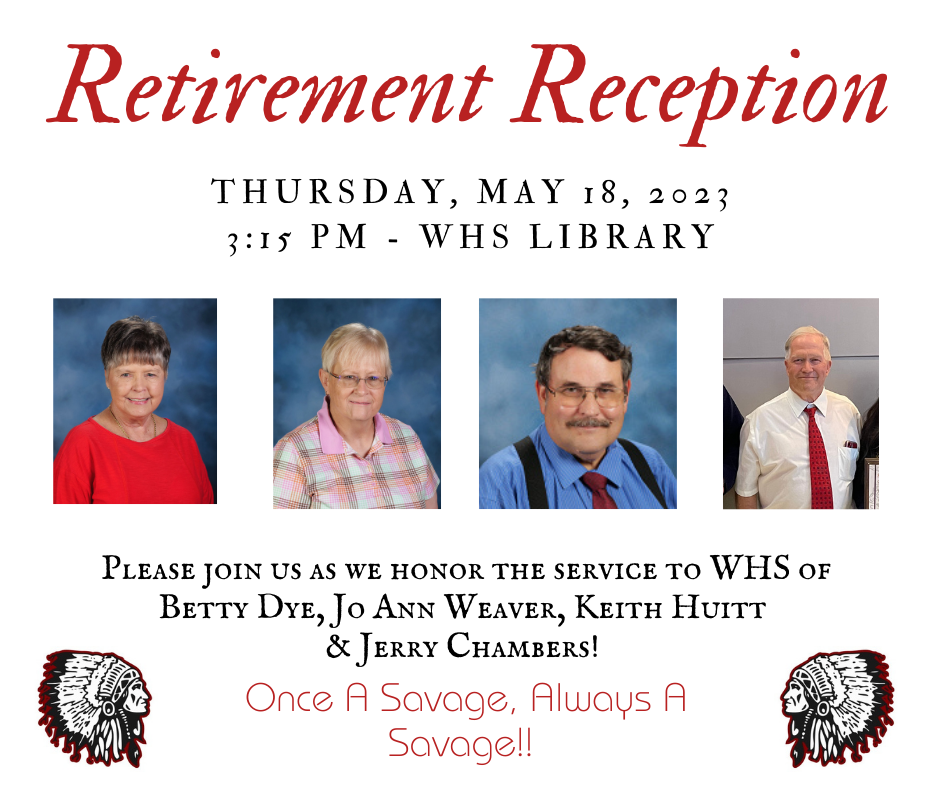 Last Week of School Senior Events!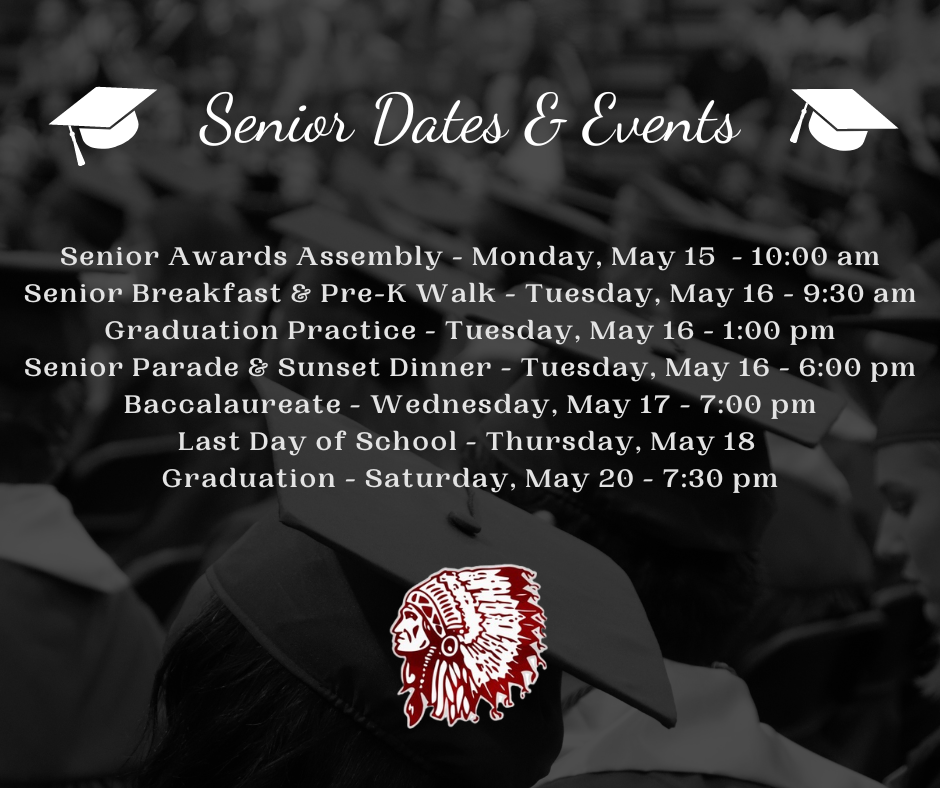 Attention Senior Parents! Due to the risk of severe weather this evening, we have chosen to postpone our Senior Parade and Sunset Dinner. The new date will be Tuesday, May 16, at 6:00 pm. Thank you for your understanding!

Join us Thursday as we cheer on our Senior and Pre-K graduates! Seniors will end at the football field where they will have their Sunset Dinner and enjoy some games!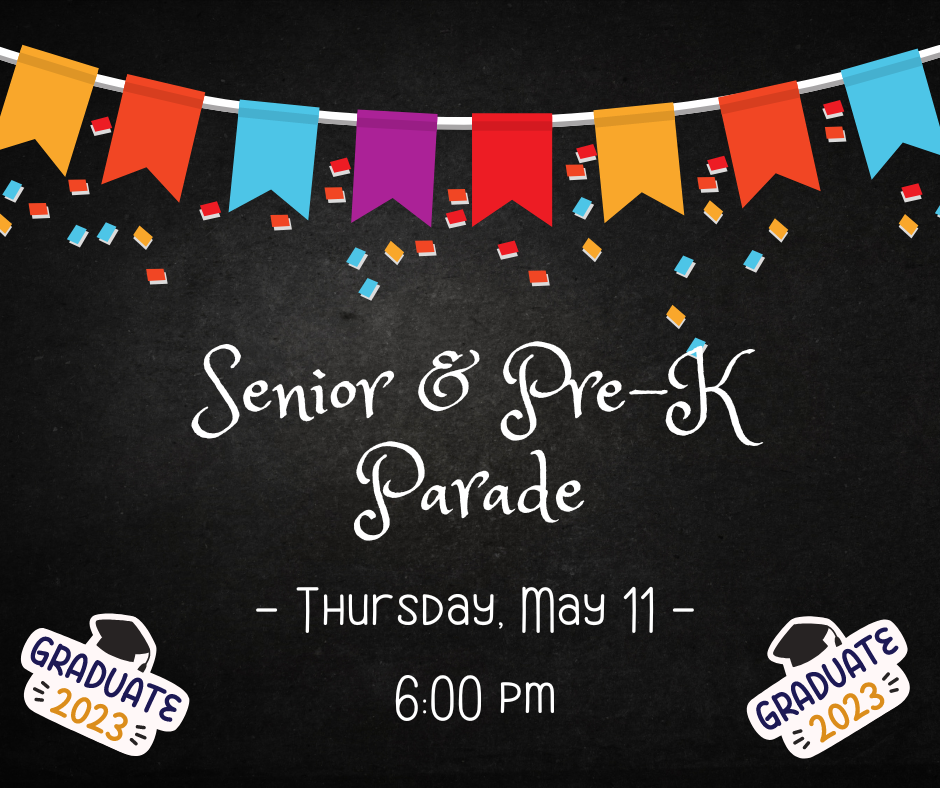 Join Our Tribe! 🏹