It's Picture Day!!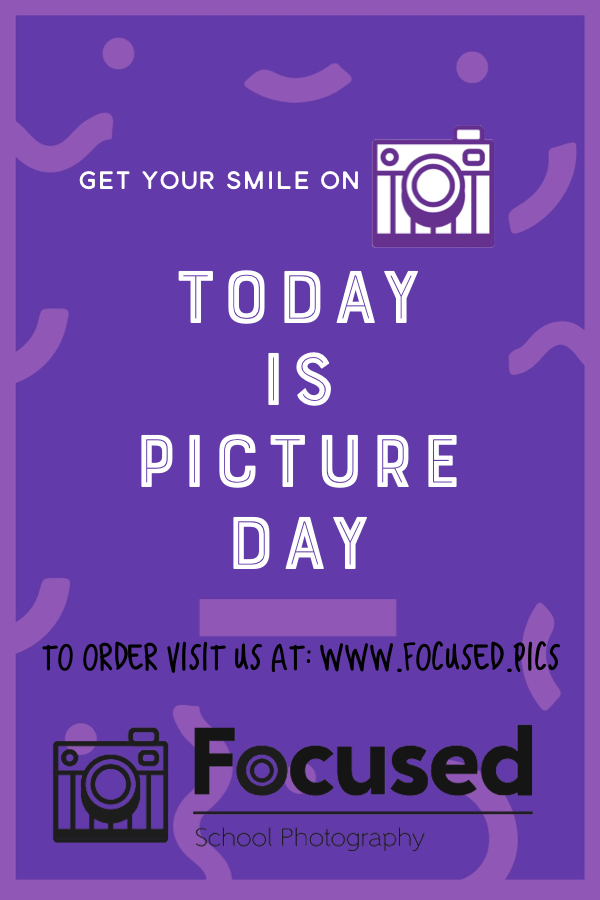 Middle School Upcoming Events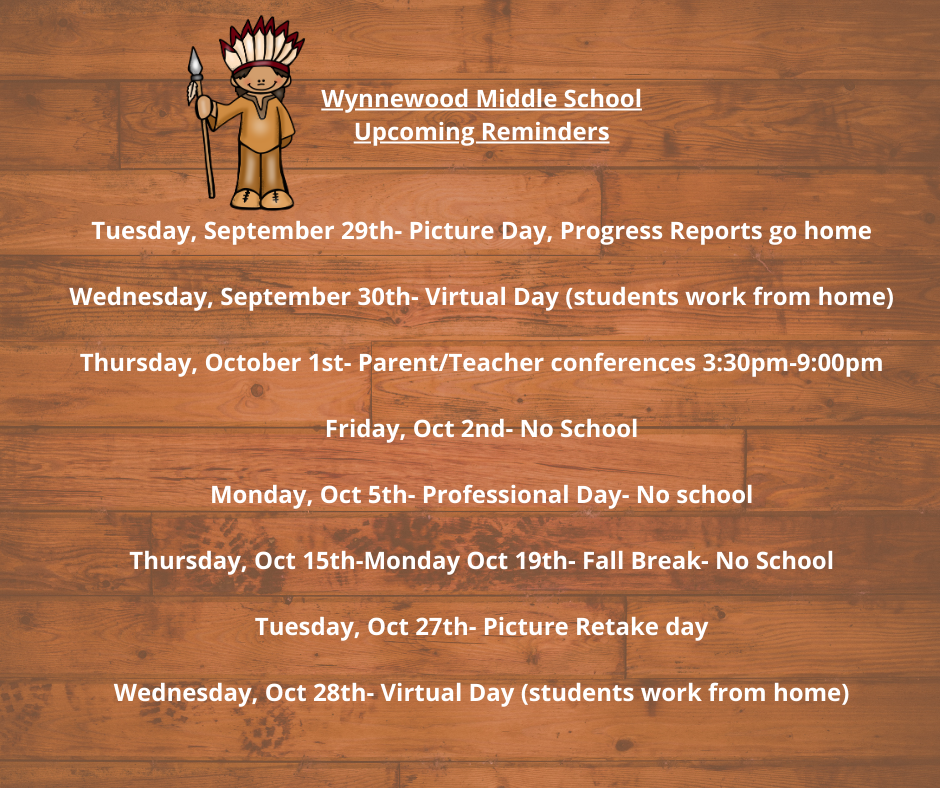 Middle School Parent/Teacher Conferences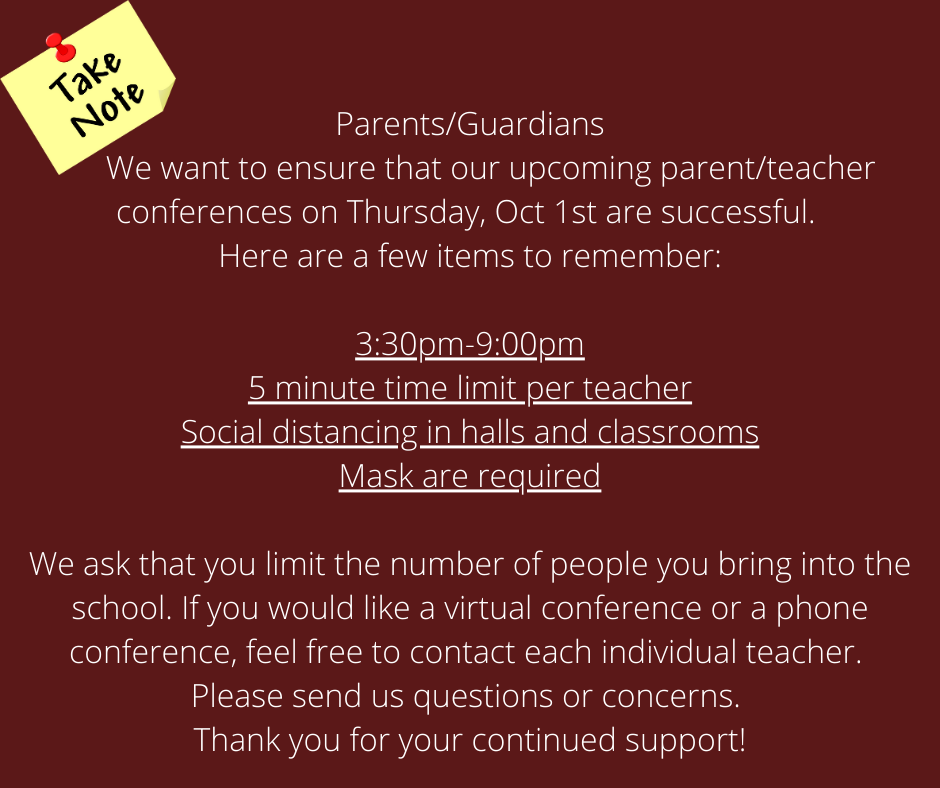 ☝ Middle School Homecoming Information 🏈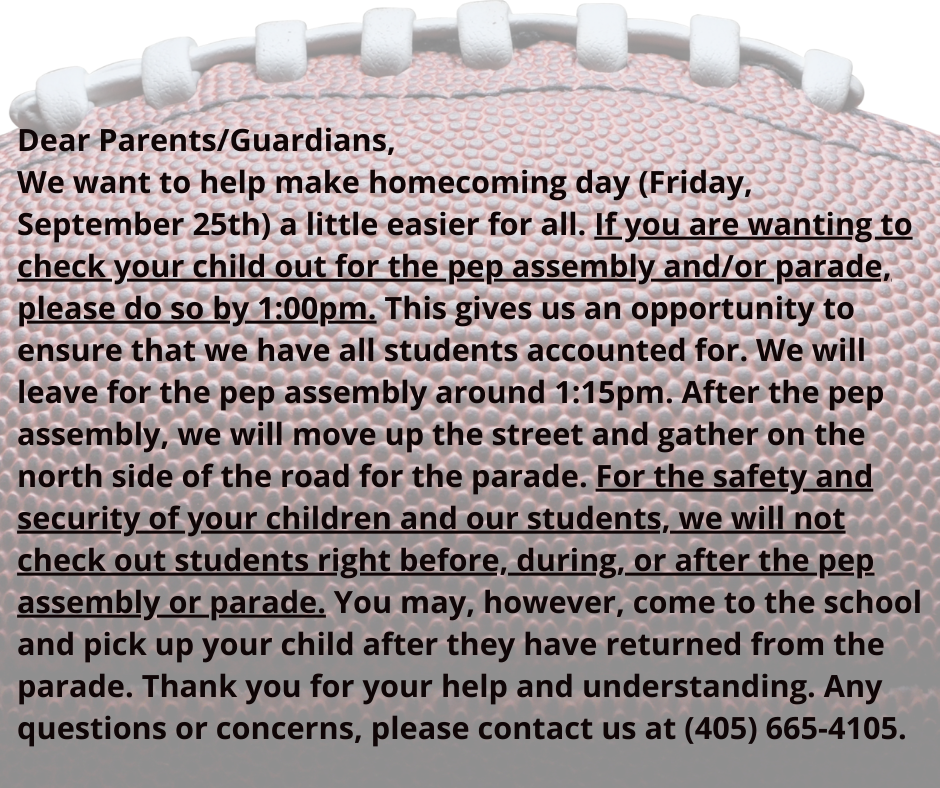 PTSO MEETING

Due to unforeseen circumstances, we are cancelling the Middle School Pep Assembly scheduled for Thursday, September 24th. We will reschedule at a later date.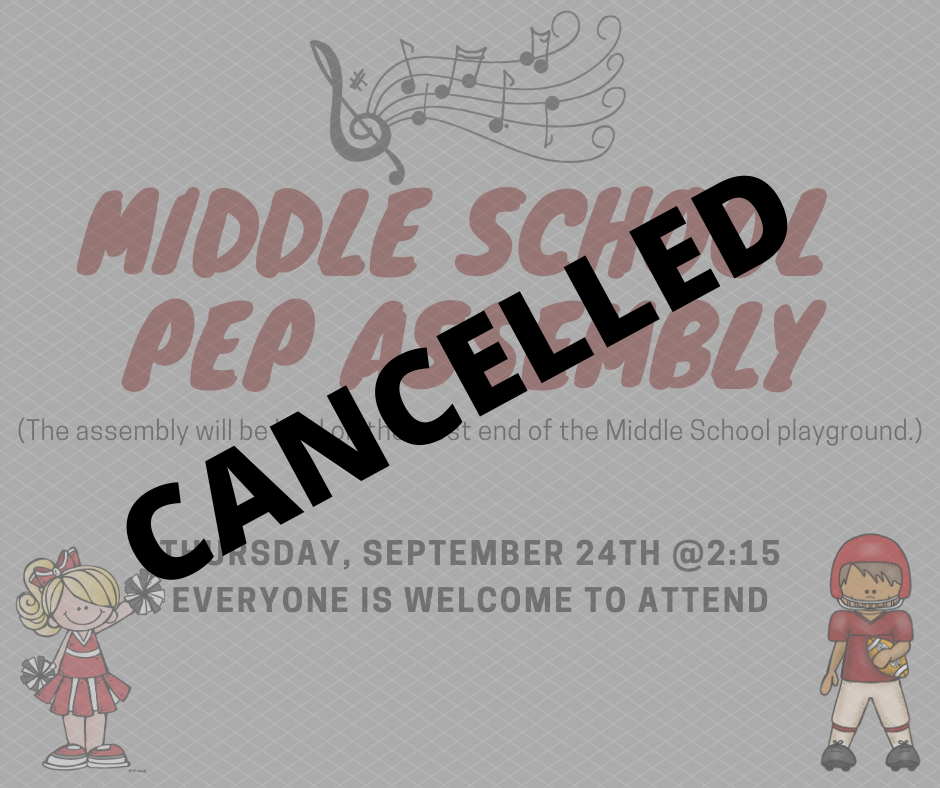 Date Change!! It's not too late to sign up! Email the WHS Student Council to RSVP!

🏹❤📣🎺🥁🎷🏈👏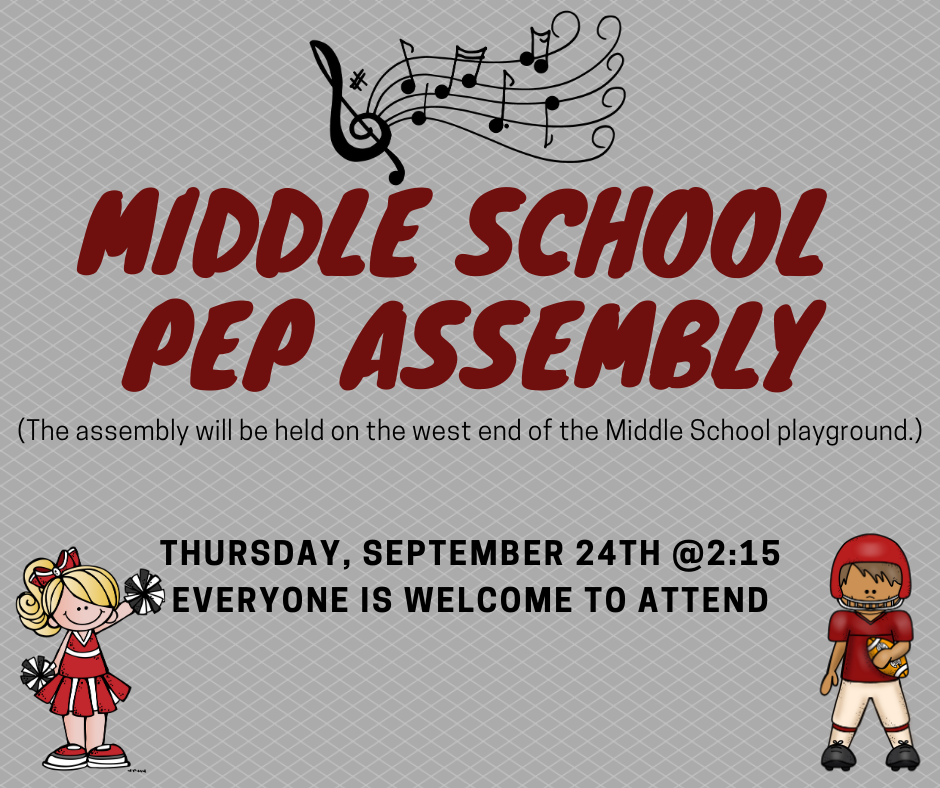 We have no new COVID-19 cases to report today. Have a great weekend, everyone!
Although I have not received official notification from the health department, I have been informed that we have an elementary school aide currently in isolation from testing positive for COVID-19. From the information I have received, contact tracing will be limited to individuals she had close contact with last weekend. I have been told that contact tracing will not involve the school district. I have also received notification (not from the health dept.) that an elementary school custodian tested positive. With regard to our student population, we currently have no active cases in any school.

Reminder!!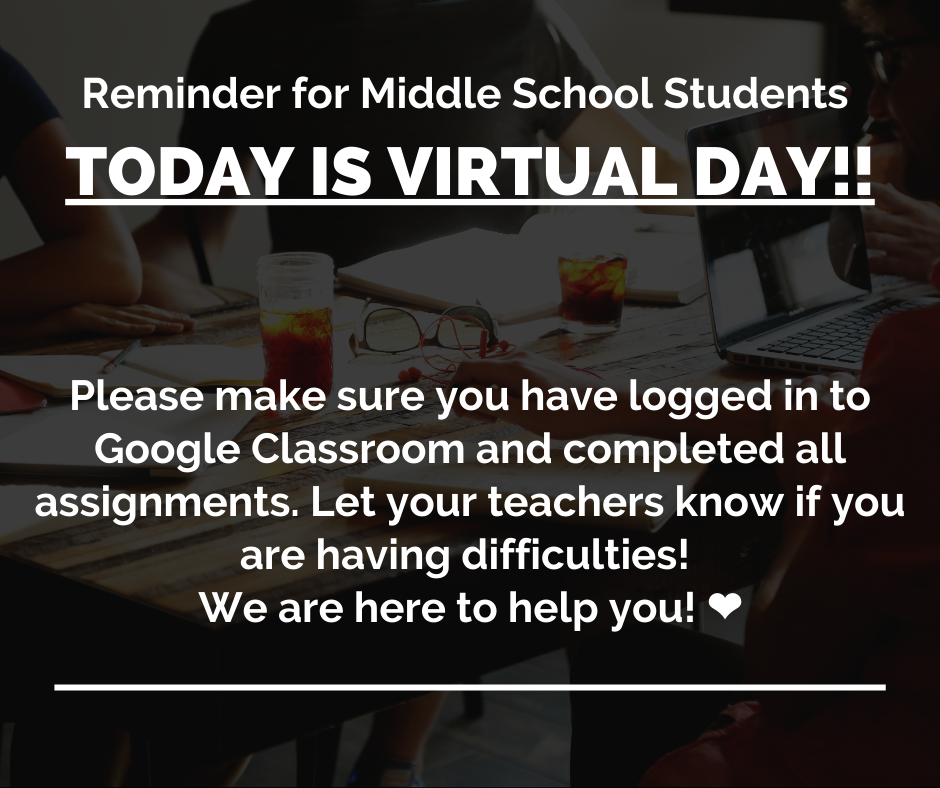 I hope everyone is having a good evening. I am here to report that there is nothing to report. No new cases today. : )

Please click the following link to see important information and changes to our COVID-19 protocols revolving around contact tracing and the quarantining of students and staff.
https://5il.co/l0r7
Good Afternoon, Folks, As of the end of the school day today, we have no new cases to report. I hope everyone has a great evening!

9/14/2020 Dear Parents/Guardians, We wanted to update you on a change that we are going to make at the Middle School. Starting Tuesday, September 15th, we will be going 1 to 1 with our chromebooks. Each student will be assigned a computer that they will carry with them to each class and will take them home as well for homework related activities. Students that do not need a computer at home will return the chromebook to the issuing teacher before they leave the middle school at the end of each day. Hotspots will only be issued to those that do not have internet at home on Tuesday, September 15th and will be returned at the end of the school year. We need your help to ensure that each child understands the importance and responsibility that comes with having a chromebook. Technology is only as good as the care it is given. Virtual Day Information Reminder- Wednesday, September 16th and September 30th are virtual days (Students stay home). Teachers will inform students of their assignments prior to this date. All assignments will be computer based. Any connectivity issues will need to be reported to Mr. Mooney or Ms. Moore (405) 665-4105. Any questions or concerns, please contact us at (405)665-4105. Thank you for your continued support.
As far as confirmed positive cases are concerned, last week was a much better week. We only had one reported case--one 7th grade boy. We do, however, have some information coming to you soon regarding changes to our quarantining policy in order to comply with state statute and state and local health department guidelines.

Due to the previous cases of COVID-19, and with guidance from the health department, we have made the decision to not play tonight's football game at Holdenville. There will also not be a pep assembly this afternoon. Thank you for your understanding.
I had a very nice parent call me today and ask me if we have had any new cases of COVID-19 show up this week because she hadn't seen an update since last week. We haven't (knock wood), but I think I will update everyone at the end of each day either way, at least for a while anyway. Have a great night, folks.

Attention Alumni - You are invited to a dinner the week of Homecoming!

Free meals for students through December 31, 2020